THIS IS THE GoBugsGo ADVENT CALENDaR AS A
FREE DOWNLOAD and do-ít-yourself size A4 und A3!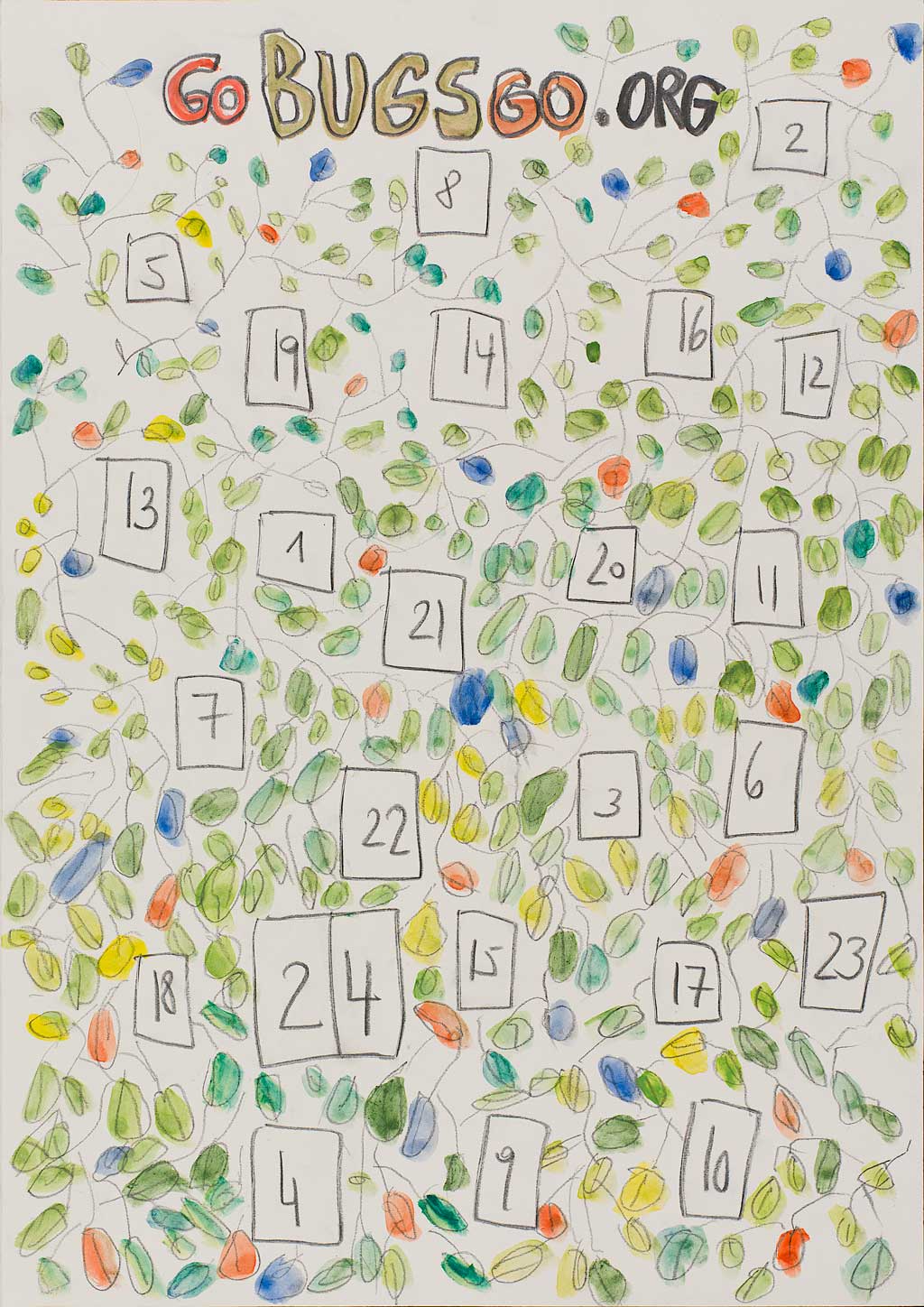 >> adventcalendar A3 pdf (4.2Mb) <<
>> adventcalendar A3 reduced (2.1Mb) <<
>> adventcalendar A4 pdf (1.9Mb) <<
>> Aadventcalendar A4 reduced (1.2Mb) <<
how to:
print out both images on thin carton or photo paper. cut out all the little boxes from 1 to 24 on the
Frontpage – ATTENTION: do not cut the left vertical line because you need that one to be able to open and close the box door. Then glue the lower page with the BUGS DRAWINGS OVERLAPPING onto the UPPER PAGE – ATTENTION: do not put glue on the BUGS drawings. Finished!!!
Open a box daily according to the current calendar day
If you want to help the bugs, please donate an amount of your choice to
ACCOUNT NAME: GOBUGSGO, BANK: DIE ERSTE BANK, ACCOUNT: AT 932011184031993800, BIC/SWIFT: GIBAATWWXXX
and SOON We'll be able to PROTECT another Patch OF LAND FOR THE BUGS!
drawings honetschlaeger.com / SUPERSCAN by cyberlab.at / Webdesign by Regi Leibetseder-Löw